U.S. Roadside Attraction no. 2
Carhenge, Alliance, Nebraska
Circling a patch of lonesome prairie, 38 old cars painted gray form a replica of England's Stonehenge. Additional sculptures made from Detroit iron include "Ford Seasons," representing seasonal changes to the landscape.
Rising like monoliths from ancient times on the western edge of the Sandhills of Nebraska stands a formation of vehicles from days gone by.
Is it a temple for sun worship, a healing centre, a burial site or perhaps a huge calendar? Did ancient people in hooded robes move the mighty structures from distant lands and then, using only the most primitive of tools, build this amazing structure? NOPE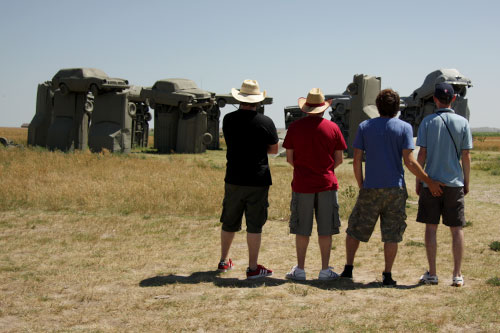 Carhenge, which replicates Stonehenge, consists of the circle of cars, 3 standing trilithons within the circle, the heel stone, slaughter stone, and 2 station stones and includes a "Car Art Preserve" with sculptures made from cars and parts of cars.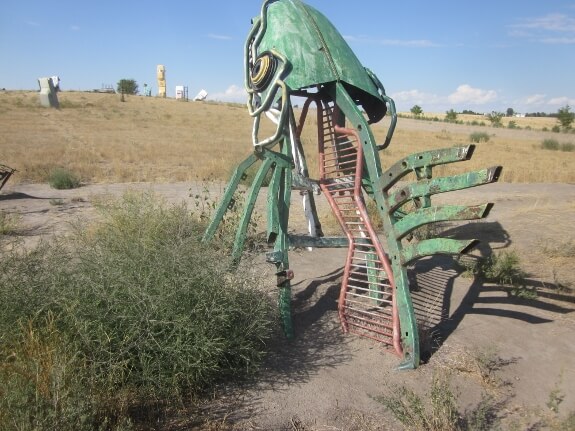 Located just north of Alliance, Nebraska, Carhenge is formed from vintage American automobiles, painted gray to replicate Stonehenge. Built by Jim Reinders as a memorial to his father, it was dedicated at the June 1987 summer solstice.
Is it a socio-economic statement? Is it art? A car lover's passion? Is it a photographer's delight? Is it quirky? Do you get a mystical, magical feeling by standing within the Henge? … ummmm,,,,,,,Could be….
- See more at: http://carhenge.com/