Island hopping trip no. 2 "Isles of Scilly, England"
Outstandingly beautiful, uncrowded and unspoilt.
The Isles of Scilly lie just off the coast of Cornwall but seem like a world apart. Everyone who visits here falls in love. You might not put your finger on it right away, or it may be a mixture of emotions. But either way, we know that when you arrive, you will have the time of your life, and when it's time to go, you'll be yearning for more.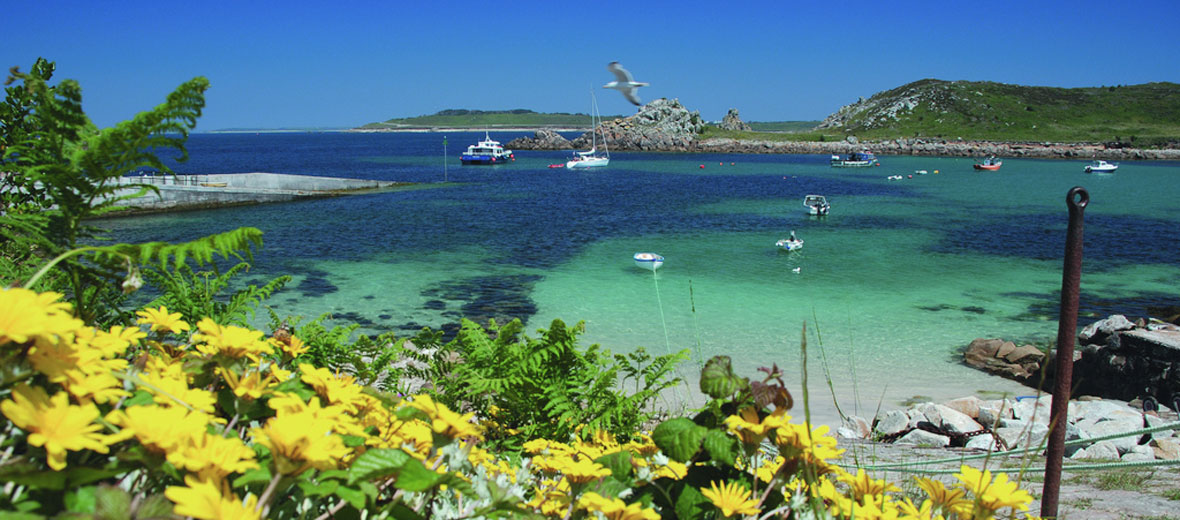 GETTING TO SCILLY
Getting to the Isles of Scilly is a truly memorable experience. Either watch the islands appear over the horizon and enjoy the aerial view, or simply sit back and cruise across the ocean… you might even see whales and basking sharks; even the odd submarine has popped up to say hello.
PLACES TO STAY
The perfect holiday starts with the perfect place to stay. From converted barns to castles; from 4-star hotels to self-catering and camping, there's something for everyone – a range of options to suit every taste and every budget.
THINGS TO DO
If you're looking for things to do on Scilly, you won't have far to search. From dawn till dusk (and later if you like) there are awe-inspiring sites, adrenaline pumping activities, lovely galleries and craftshops, unique attractions and fabulous places to eat.