Key West, FL
Why Go: Good cheer and warm temperatures are typically Key West's winning attributes, and Christmas is no exception. The trimmed palm trees, done-up historic inns, and four festooned blocks of boats along the historic waterfront (the "Bight Before Christmas") only amplify the town's merriment.
Where to Stay: Just off bustling Duval Street, the boutique Marquesa Hotel is an oasis of chill: three historic buildings and one sharing a leafy courtyard with two pools. On Christmas morning, a buffet breakfast is served poolside.
Holiday Dinner: Housed in a 1906 Victorian manse, Nine One Five's holiday menu mixes tapas (bacon-wrapped dates; duck liver pâté) with entrées such as Soul Mama seafood soup and mushroom risotto.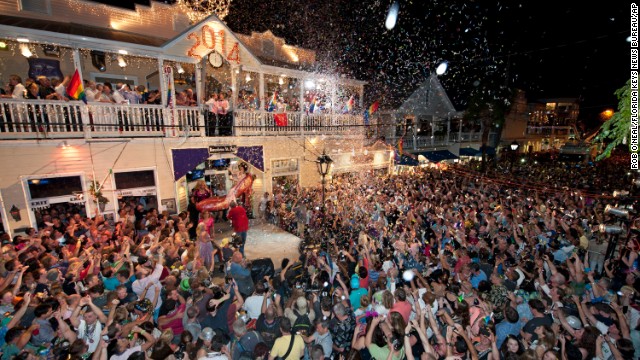 Does time ever pass in the Florida Keys? Everyone and everything in Key West seems to go at its own pace, right down to the ice melting slooooowly in your margarita glass. Of course, it's not all limes and leisure – Key West is known as the "Winter White House" because of its appeal to visiting U.S. presidents, and the island has been home to literary greats like Ernest Hemingway and Tennessee Williams. The diving here is phenomenal, as is the kid-friendly Florida Keys Eco-Discovery Center.