Yamanouchi "Nagano, Japan"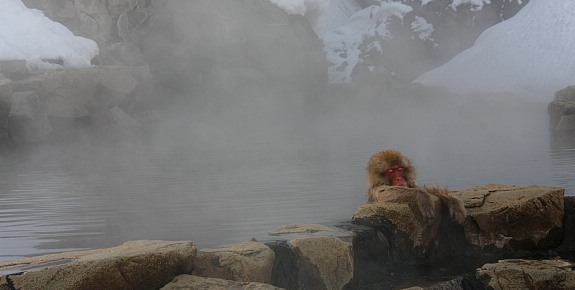 Yamanouchi is a municipality in northern Nagano Prefecture with a variety of tourist attractions. The area's Jigokudani Monkey Park draws many visitors because of its unique wild monkeys, who bathe in the park's natural hot springs. The monkeys are not the only ones enjoying the water, as the nearby towns of Shibu Onsen and Yudanaka Onsen are centered around the bathing experience.
The largest ski resort in Japan, Shiga Kogen, is also located within Yamanouchi. One single ticket gives skiers and snowboarders access to dozens of runs, some of which hosted events during the 1998 Nagano Winter Olympics. Shiga Kogen and other parts of Yamanouchi are part of the Joshinetsu Kogen National Park, which offers hiking and other outdoor activities when there is no snow on the hills.