Reimeikan Museum "Kagoshima, Japan"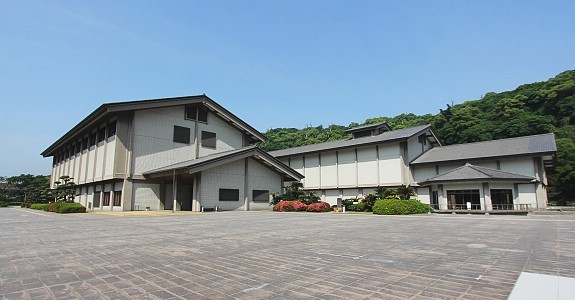 The Reimeikan Museum is dedicated to local history and culture. On three spacious floors it presents a wide variety of exhibits that cover the span of Kagoshima's history from ancient to modern times. There are a few interesting models, such as a large diorama of downtown Kagoshima at the beginning of the Showa Period (1926-1989) and a small scale model of a village from the middle ages.
The museum was built on the former site of the local castle, known as Kagoshima or Tsurumaru Castle, and is surrounded by parts of the former moat and stone walls. The museum and castle ruins are located at the base of Mount Shiroyama, which literally means "castle mountain" in Japanese.
Within the vicinity of the museum there are a few other museums and cultural attractions. One of the most popular is a statue of the local hero Saigo Takamori, a leader from the Meiji Restoration of the late 1860s. Saigo is believed to have died in combat on Shiroyama mountain.